How convenient would it be if AI could turn our imagination into videos?
Snowpea  is an artificial intelligence tool that automatically generates videos based on users' imagination.
AI TTV Configuration
Snowpea is divided into three generators using Generative AI.
It generates characters and backgrounds based on created scenarios, and synthesizes expressions/motions and voice/music to fit the character.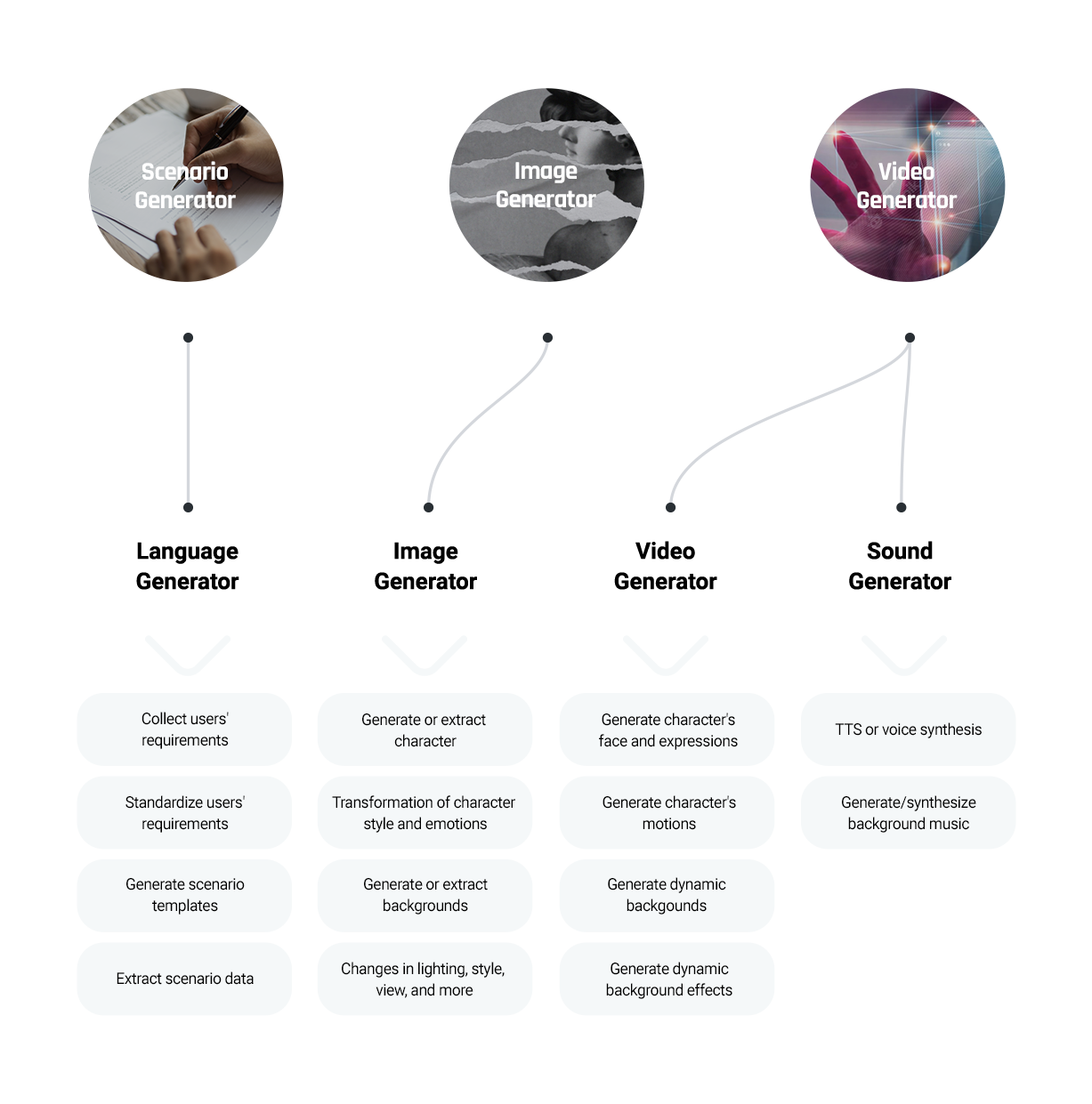 Virtual AI character
Creates scenarios based on images and synthesizes character's face/expression, and the motion's video and audio.